Company History & Mission
With a rich family history in the mining, logging and foundary industries, and over 80 years combined experience. It only made sense owners Jim and Margo Lackore would combine their efforts in the metal industry. 
Owners Jim and Margo Lackore with over 75 yrs combined experience in manufacturing, welding and fabrication.  Have spent their careers learning and progressing through the ranks, starting JML Fabrication was a leap to do what they knew and loved as a team.  Evidentially adding daughter Nichole (with 18 yrs in welding/fabrication), it completed the management team at JML.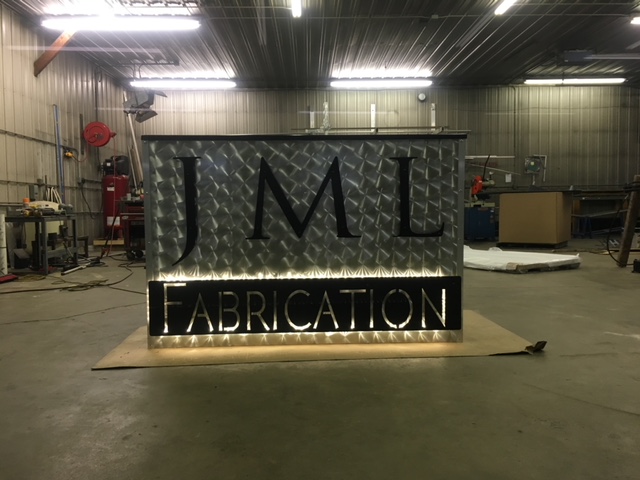 Learning new markets such as Commercial Construction, Agriculture, Aggregate and mining and many more, shows the commitment and passion for their work.
But our main focus is on add-on structures such as mezzanines, canopies, shelters, enclosed walkways, awnings and all architectural structures. This is where our experience and creative come together and bring your visions to life.
If you are looking for experience and strong knowledge of metal fabrication and welding, customer support and integrity, assistance in cost savings and quality craftsmanship… JML Fabrication is your answer.
Our team is ready to assist you with any project you have…give us a call, we will make it happen.
What to expect out of JML FABRICATION
USA Made – Experience – Innovative – Great Customer Service – Collaboration – Quality – On Time – Hands on Leadership – Flexible – Quick Response – Honest – Value Added – Integrity – Competitive Pricing – Talent
JML Fabrication welcomes the opportunity to quote any fabrication or welding project. For additional information regarding our capabilities or services call 612-444-3025 or email sales@jmlfabrication.com